Have you missed me :-)
I have been busy lately. My friend Jamie came up to visit me from San Diego. We went to Seattle and I toured the space needle. At first it was really really scary. I am so afraid of heights.
Here are some of my recent creations.
My addiction. 24 ounces of heaven in a cup! You can find me and this layout at
I designed this page for
Just let me Scrapbook
I love this new Infuse line by Basic Grey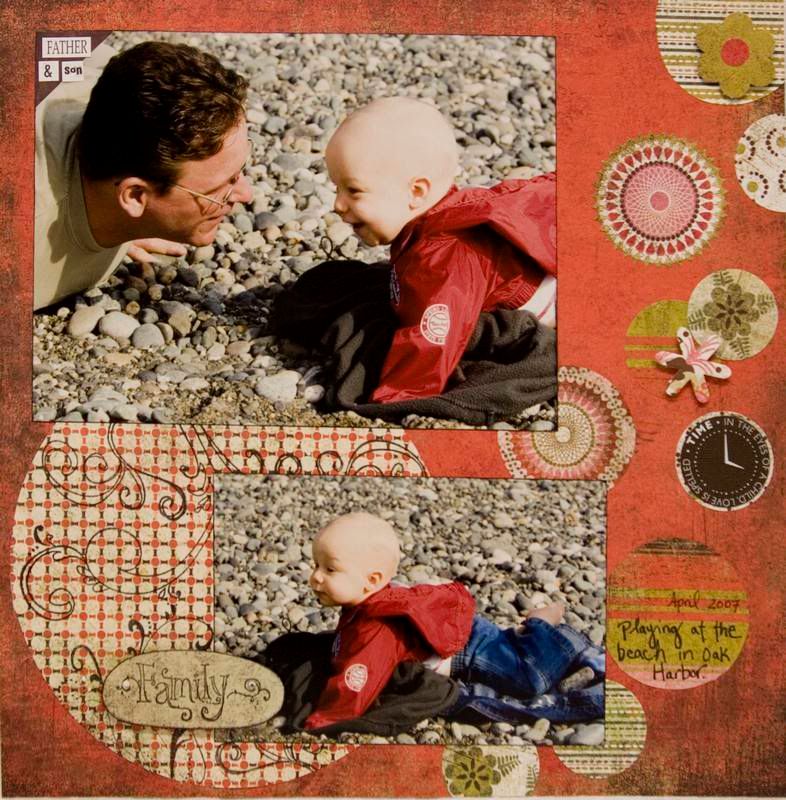 This is one of my absolute favorite Fancy Pants lines. I used a clear sparkle paint on all the chipboard and tags.